S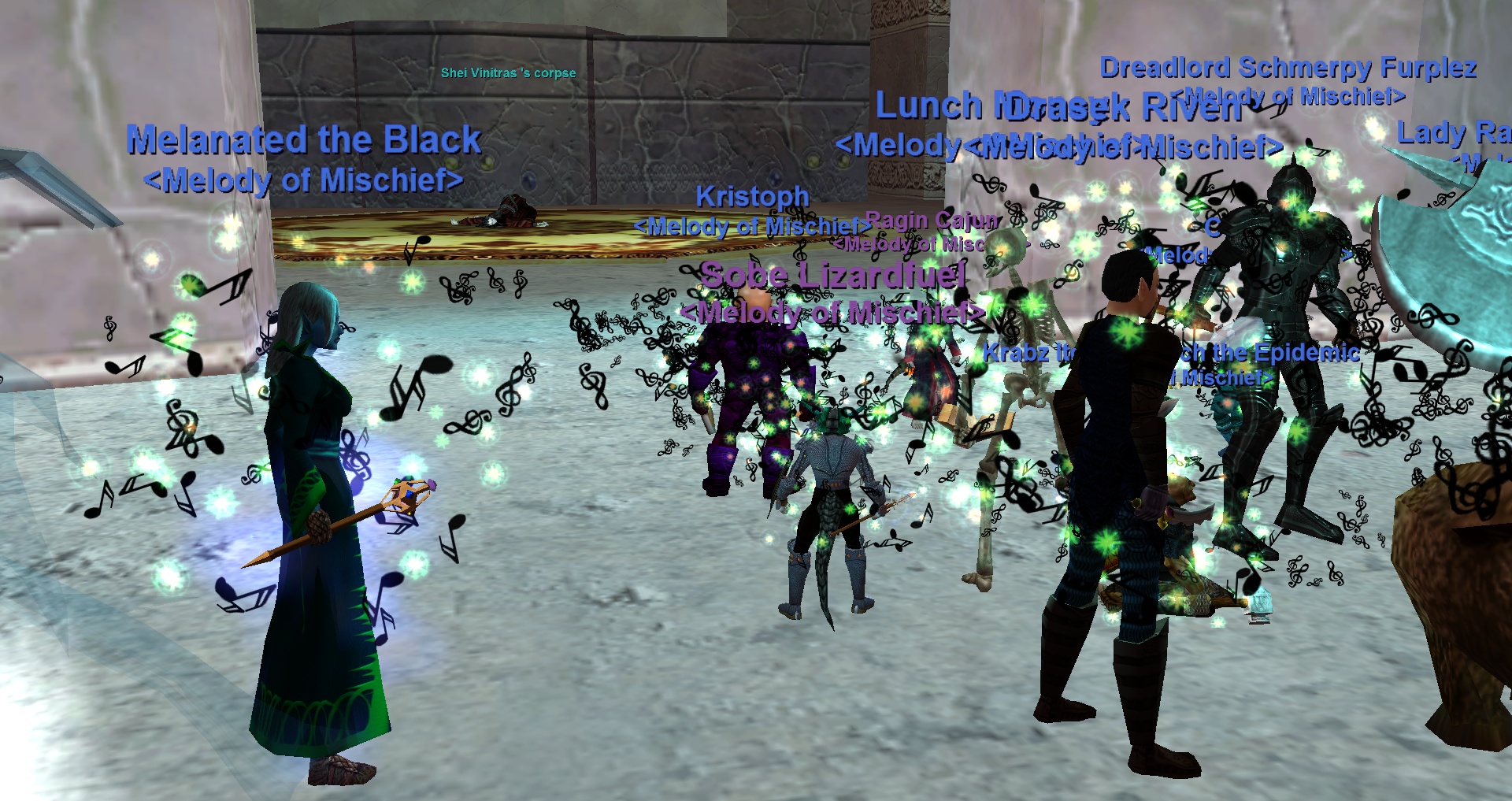 We got another target down. Looking to get some more raiders and we can get to the final content of Luclin! We have 34 people showing up on a consistant basis so our numbers are getting close all! If we can get about 8 to 10 more people to join our force, we are set to move on!
Doing a great job with the force we have too. You guys are really getting the strats and following through. The more fights we do the more we learn and really have fun with it. That is what Melody is all about! Figuring it out with strategy and not just over powering the bosses with number of bodies in the raid.
So lets keep it up! Keep clearing the content we can do and keep getting the loot for our raid force to get even stronger. With Seru, Shei, and the SSRA cursed, Lich, Priest. We can keep getting those nice Luclin items :)
See you out there!
-Kristoph